I have been extremely lucky to be able to work with a team that is dedicated to treating our patients as family.
Each team member is highly-skilled, talented, and a consummate professional. Collectively, they have over 160 years of experience! They are equally friendly, warm, and compassionate, always putting patient wellbeing at the forefront of all we do.
Our practice is successful because of our team. We are united in our goal: to provide you with an exceptional orthodontic experience and deliver your most amazing smile!
~ Dr. Lindsey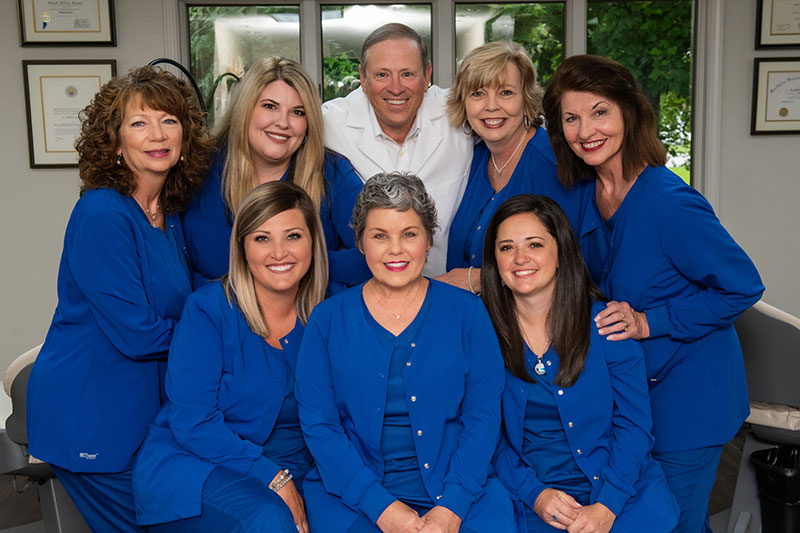 ---
Amy
Assistant
I enjoy working with patients and knowing I was part of the team that changed someone's smile for the better!
I started in the field in 2019, am a certified dental assistant with Radiology and Ortho Certification, and joined the practice in 2020. I assist Dr. Lindsey during procedures, bond braces, perform scans and take X-rays, sterilize tools and equipment, manage all retainers and aligners for our office and, most importantly make patients feel welcome and comfortable. This is a friendly office and we really care for our patients like family!
Outside the office, I enjoy spending time with my family. I have been happily married for 13 years and we have one son together. I enjoy being outdoors, especially hunting, fishing, kayaking, camping, and photography.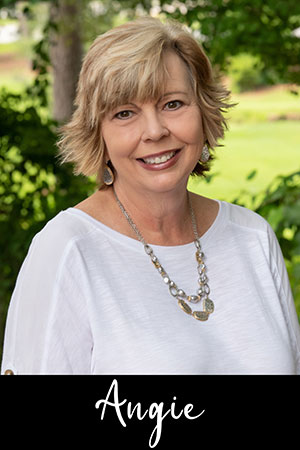 Angie
Receptionist, Appointment Coordinator
I love greeting patients and families as they come in and seeing patients' treatment results. Those beautiful smiles make everyone so happy!
I started working with Dr. Lindsey in 2000 and was an orthodontic assistant until 2013 when I transitioned to the front office. Now I answer phones, make appointments, and handle email and correspondence with patients, dentists, and oral health specialists. Everyone at the practice is like family. We work together to provide the best care for our patients while they get their new smiles!
Family is important to me. I've been happily married for almost 40 years and we have one son, Tyler. He is married and has two sons; I love spending time with my grandsons and traveling with family and friends. I also love flowers and gardening. My parents were florists and I spent a lot of time helping them in their shop when I was growing up.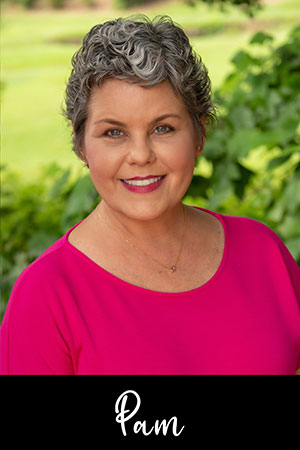 Pam
Assistant
I like working with our patients and seeing the outcome of their treatment!
My career started in 1996, in general dentistry, and I joined Dr. Lindsey's practice and team in 2013. In addition to assisting Dr. Lindsey with various procedures I provide patient care, education, and encouragement. This is a professional and caring team, with all of us working as one to keep our patients comfortable and happy while changing their smiles!
Outside the office I enjoy time with my daughter, Addie Jane, and reading.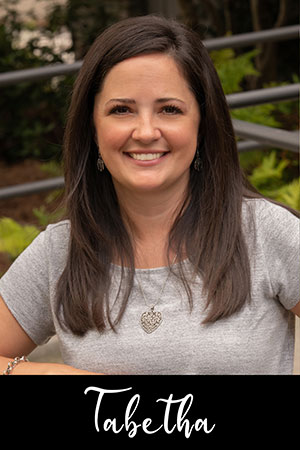 Tabetha
Team Coordinator
I am happy to have the opportunity to spend time with and get to know our patients. It's fun to see each person becoming happier and more confident in their smile!
I have been part of the dental field since 2004 and was welcomed to Dr. Lindsey's team in 2019. I coordinate new patient consultations and set-up contracts and payment plans for patients and families. I also send letters welcoming patients to our office and correspondence to general dentists with information on their patients' treatment. Additionally, I answer phones, schedule appointments, and handle accounts receivable and banking. This is a close-knit office, where we help each other so we're always ready to give our best to our patients
My family is my greatest love. I've been married for over ten years and have a son and a daughter. We enjoying going to church as a family, along with camping and fishing.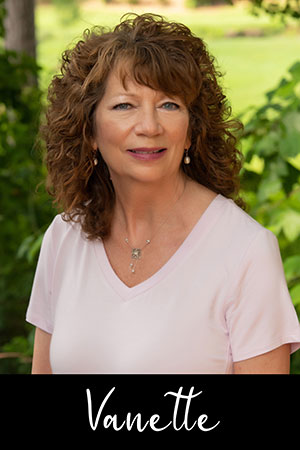 Vanette
Office Manager
I appreciate working with such a great group of people! I love our team, Dr. Lindsey, and our patients and their families!
I started in the dental field in 1979 and hold dental and orthodontic auxiliary certifications. My time with this practice began in August 1984, with Dr. Bruner, and now I have the pleasure of working for Dr. Lindsey. As the office manager I answer calls, coordinate patient treatment, and handle billing and insurance filing. Everything I do is focused on keeping us organized and running smoothly, so we can provide our patient family with a great orthodontic experience!
Church, family, my animals, shopping, cooking, sewing, and antiquing are some of the things I love. I have been married to a great guy for almost 40 years and we are blessed with a beautiful daughter.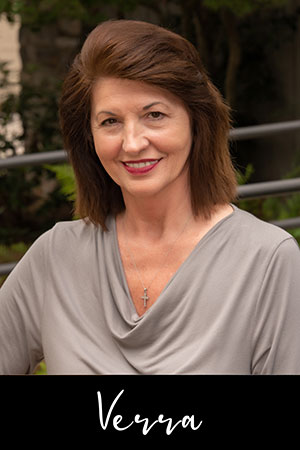 Verra
Assistant
I love seeing a beautiful smile when a patient gets their braces off and they are so pleased!
I came to this practice in July 1980 with Dr. Bruner, who taught me all the skills for ortho. Then Dr. Lindsey joined our office in 1986. Needless to say, I have been very blessed to have had two awesome bosses for all these years. I assist Dr. Lindsey with patient care, take X-rays, photos, scans, and records, and change archwires. I also provide brushing and oral hygiene instructions and make sure our patients are comfortable. We're all friends at our office and we all help one another so we can provide each patient with a great treatment experience and incredible results!
Much of my free time is spent with family and friends. My high school sweetheart, Craig, and I have been married for over 40 years. Our daughter, Olivia, is married and has three children. I enjoy time with my three grandkids, love traveling (mostly to the beach), hanging out with my life group at Midway Baptist Church, and working out at the gym.